Join us for some very special holiday gatherings at WRCC!
We know December can be a busy month, so we've planned some intentional events that will draw you back to Christ this holiday season.
Jingle Jam
Wednesday, December 13th
6:30-8pm | The Garage
Jingle Jam is a fun way to welcome in the Christmas season. Our student band will be leading seasonal favorites, and we will join the choir of angels celebrating the newborn King. During intermission, we'll mingle and enjoy a hot chocolate & coffee bar along with some festive cookies.
This energetic and fun-filled event is open to everyone!
Sunday Morning Services
Sunday, December 24th
9am & 10:45am | Worship Center
Join us Christmas Eve worship service as we sing Christmas carols and hear a message that reminds us that Jesus is true the reason for the season.  You can wear an ugly Christmas sweater, holiday jammies, or dress to the nines!
Families will be together in the Worship Center for these services. The Nursery will be open for kids 2 and under if needed.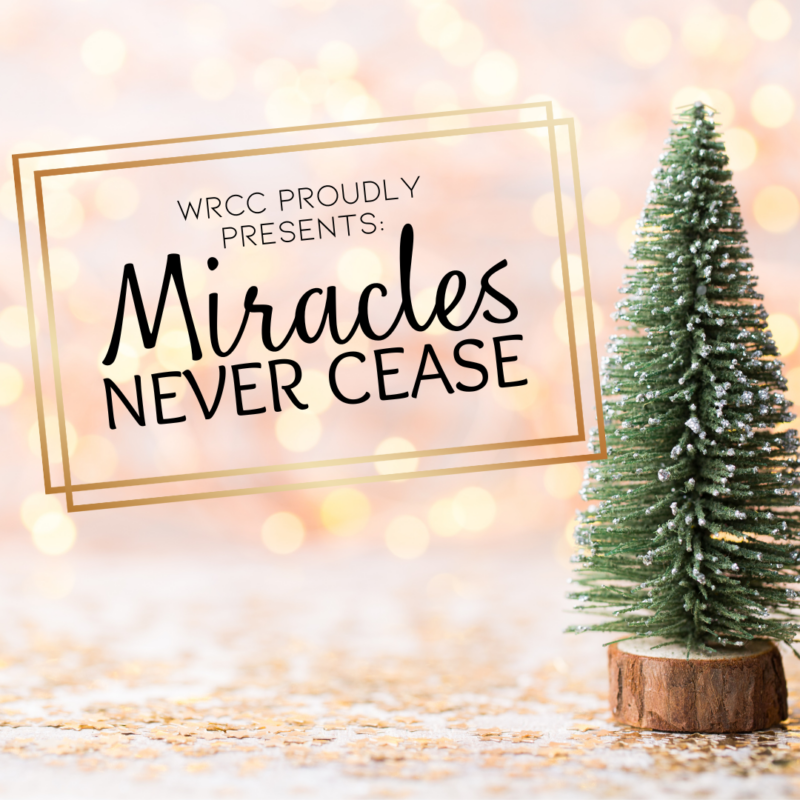 Christmas Eve Play
Sunday, December 24th
5:30pm | Worship Center
We're harkening back to the days of old Christmas pageants by presenting a Christmas play, Miracles Never Cease. Come hear the Christmas story, as told from Elizabeth's perspective.  There will be wise men, angels, Mary & Joseph, and even a few jokes!  We invite you to bring the whole family, sing along to your favorite carols, and enjoy a memorable musical presented by your own Windsor Road Christian Church family!